In recent years, video has really been on the rise in the security sector. It must be said that video surveillance techniques have become more democratic. Today, individuals and businesses alike are interested in this technology that allows them to monitor their property remotely. And above all, it allows to quickly alert the persons and services concerned in the event of an intrusion or disaster. Video surveillance in Brussels: unparalleled responsiveness in the event of force majeure.
Video surveillance combines video with Internet connection modes. It allows you to view the recorded images remotely. It is based on a network of surveillance cameras combined with motion detectors. They will identify intruders - or any abnormal event - and immediately alert the owner and all persons or bodies involved in the reaction process (police, emergency services, or, if applicable, your external remote monitoring centre). Thanks to the images recorded by the cameras, it is possible to trace the incident, and sometimes even to trace its author. To ensure that your device is implemented properly, call on IPGS specialists. You can also choose the second option: to completely delegate the remote monitoring of your property to us. In this case, we take care of everything.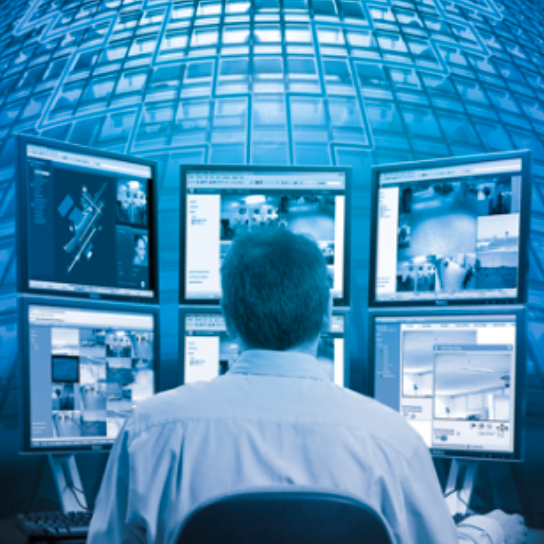 Contact us and take advantage of our solutions
VIDEO SURVEILLANCE IN BRUSSELS: THE ADDED VALUE OF A PROFESSIONAL INSTALLATION
Why use professionals to set up your video surveillance system? Quite simply because the software must be installed on a computer that will be connected to the various services concerned. And make sure that your hard disk and/or on the servers of these instances store the recorded images or information. It is also necessary to take into account the standards in force and to make all declarations of use to the competent authorities. For example, your video cameras can also film the surroundings of your buildings or private areas. Or deliver very useful images to meet more commercial objectives.... IPGS will help you to ensure that the use of your devices remains in compliance with the legislation.
Write us trough our contact form