The first impression you leave is of paramount importance. When your visitors arrive on your site, the faster they find their parking space, the more satisfied they are. If staff present on the premises indicate to everyone where to place their vehicle, the organization of the parking is immediately more fluid. Finding a parking boy in Brussels therefore makes it possible to avoid congestion problems caused by randomly placed cars. And you make sure that your guests start your event in the best possible way.
FIND A PARKING BOY IN BRUSSELS ALL YEAR ROUND
If you have a site that requires the daily presence of one or more parking boys, such as an amusement park, we can find the profiles you need. Our staff go directly to the site every morning, at the time of your choice, and stay there as long as agreed. A place that attracts many people still has a properly organized car park, regardless of the number of visitors. It is also a guarantee of safety. In particular, you avoid possible clashes and conflicts that may result from them.
Professional and efficient services

Strengthens your brand image

Contribute to the good cohesion of your company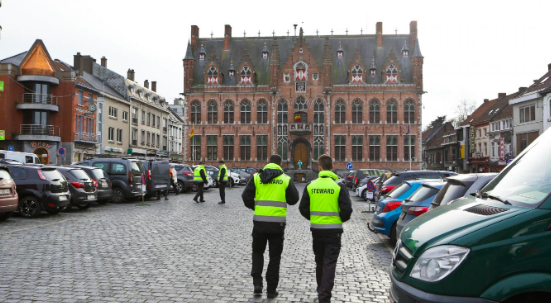 Contact us and take advantage of our solutions
Contact us for more information
FIND A PARKING BOY IN BRUSSELS FOR A SPECIFIC EVENT
If you are organising a particular event and you need parking boys, IPGS Service can provide you with the staff you need. Simply tell us how many people you will need and their schedules. We will ensure the presence of our parking boys as previously agreed with you. It also happens that an event can last several days. This is particularly the case for a festival. We then agree together on the days of service and the desired schedules. In this way, our parking boys will always be on site on time to ensure their mission in the best conditions.
Receives your guests with seriousness

Strengthens your professional corporate image
Write us trough our contact form