IPGS Service offers you a complete range of administrative assistance services. This way, you will find the right operator for your company. Indeed, we carefully select the most qualified and competent people for this type of work. We also provide the best support for your contact center or helpdesk. IPGS Service makes it easy for you to find a telephone operator in Brussels. The people we place with you all have proven experience in the sector. They will therefore provide your customers with the appropriate help and answers.
TECHNICAL SUPPORT BY PHONE
To find an operator trained in the trade, call on IPGS Service members. Our helpdesk staff is trained to react calmly and calmly in all circumstances. The various customer requests are therefore handled professionally. Solution-oriented, our operators solve the problems encountered by your customers, thanks to the information they have at their disposal. In short, we only hire patient and perfectly multilingual staff. Our employees will always find the right words and answers for each situation.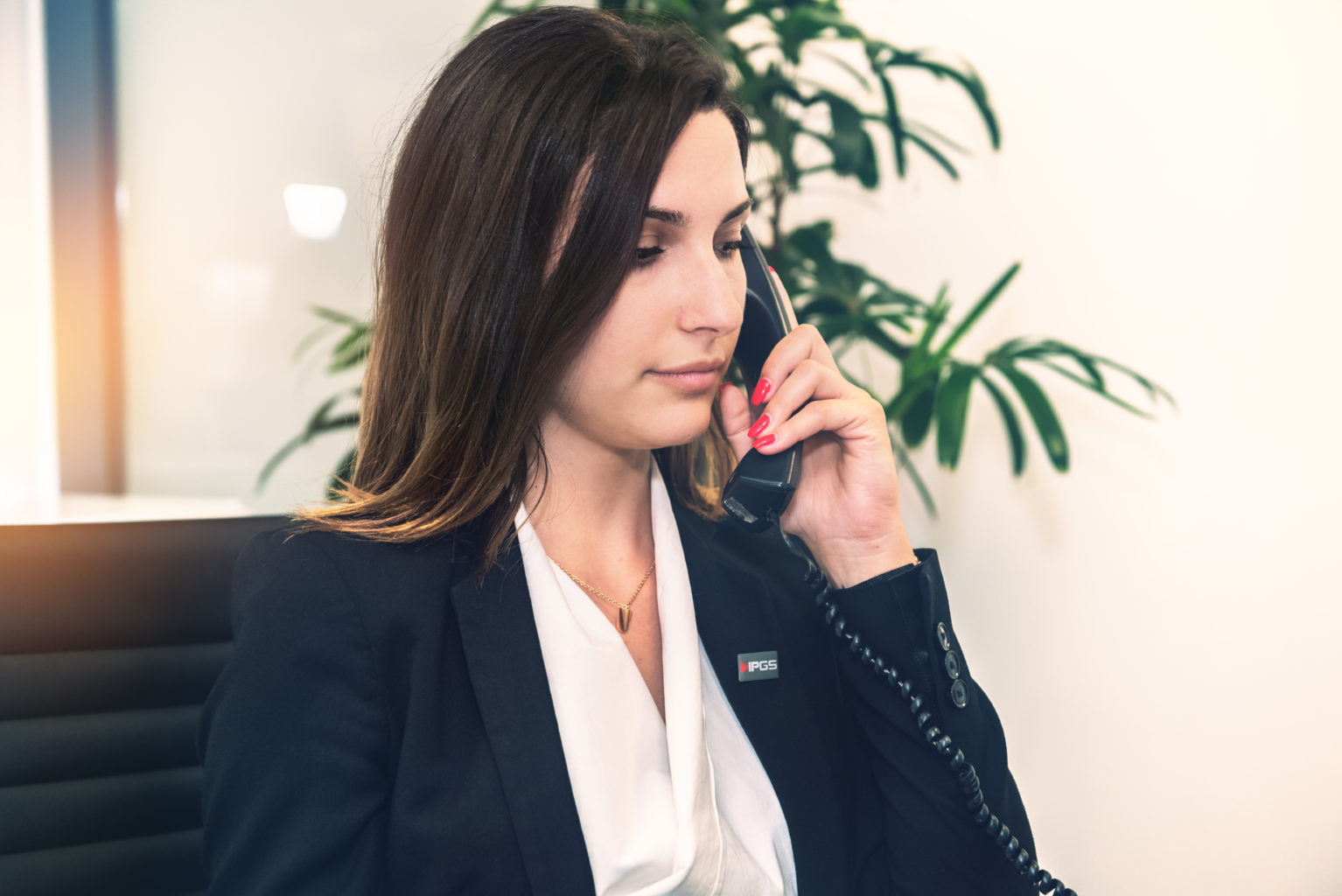 Contact us and take advantage of our solutions
Contact us for more information
FIND A TELEPHONE OPERATOR IN BRUSSELS: WHAT IPGS CAN DO FOR YOU
At the head of a medium or large company, you certainly need an operator for call management. IPGS Service provides you with quality personnel for the management and dispatching of telephone calls.
Need more in-depth administrative assistance? In addition to finding an operator in Brussels, choose other helpers:
Contact IPGS Service and make sure you have a quality reception and administrative staff for your company.
Our operators are qualified for a wide range of tasks. Here is a non-exhaustive list of their usual activities:
Listen to the customer's request

Refer clients to the appropriate service

Schedule, reschedule and confirm appointments

Record and transmit messages
Write us trough our contact form
RENFORCEZ VOTRE EFFICACITÉ GRÂCE À NOTRE PANEL DE SERVICES