At prestigious events, guests especially appreciate being cared for with care. The same applies to high-class places. A large hotel, for example, wants to offer the best service to its customers. As soon as they arrive, they expect to be able to benefit from high quality services. Valet parking service in Brussels: offer them a top-of-the-range service that they will never forget.
OUR VALET PARKING SERVICE IN BRUSSELS ENSURES YOU THE BEST SERVICE
During a reception, you need valet parking to take care of your guests' vehicles?
We provide you with the staff you need.
Our employees are hand-picked. They all have their B licence and are of course courteous, discreet and professional. Our valet service in Brussels guarantees you an excellent impression with your guests as soon as they arrive. Do you need a valet service on a daily basis? We then propose a long-term formula. We decide together on the schedules of our carriers, all of which are then included in their contracts. This way, they will be on time at their workstations every day they are scheduled. In addition, our professionals will always greet your guests with a smile and contribute to your establishment's prestigious image.
Efficiency and effectiveness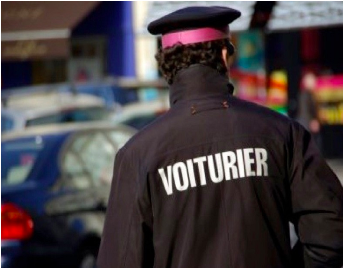 Contact us and take advantage of our solutions
Contact us for more information
In addition to providing you with an exceptional valet service, we also offer you additional staff. For special events, our hostesses will be happy to welcome your guests. If you need to perform an access control, you can count on our security agents, who are fully trained in this exercise. And if you need this type of help in the long term, our administrative assistants can also come and strengthen your team. Feel free to contact us for more information.
Write us trough our contact form