In a job, does the relational aspect matter to you first? Do you have an excellent presentation and want to make your human qualities a profession? Do you have a natural disposition to welcome and listen? And why not become a hostess at IPGS Service? A hostess is truly the face of the company she works for. It is indeed the first person that visitors meet. As a hostess, you must therefore have an impeccable presentation. By choosing a job hostess receptionist in Brussels, you are engaging in an exciting and friendly job, but one that also requires rigour and professionalism.
The different tasks entrusted to the hostesses are varied. They consist in particular of:
Receive and welcome the various visitors

Provide them with the information they need

Orient them in the building

Check the identity of visitors

Make customers wait and ensure their comfort

Have the badges printed and distributed to the staff

Answer and handle telephone calls

Encode the data provided by visitors
Of course, it can happen, as in any profession, that other tasks are assigned to a hostess. But these services are always of an administrative nature or related to reception and reception.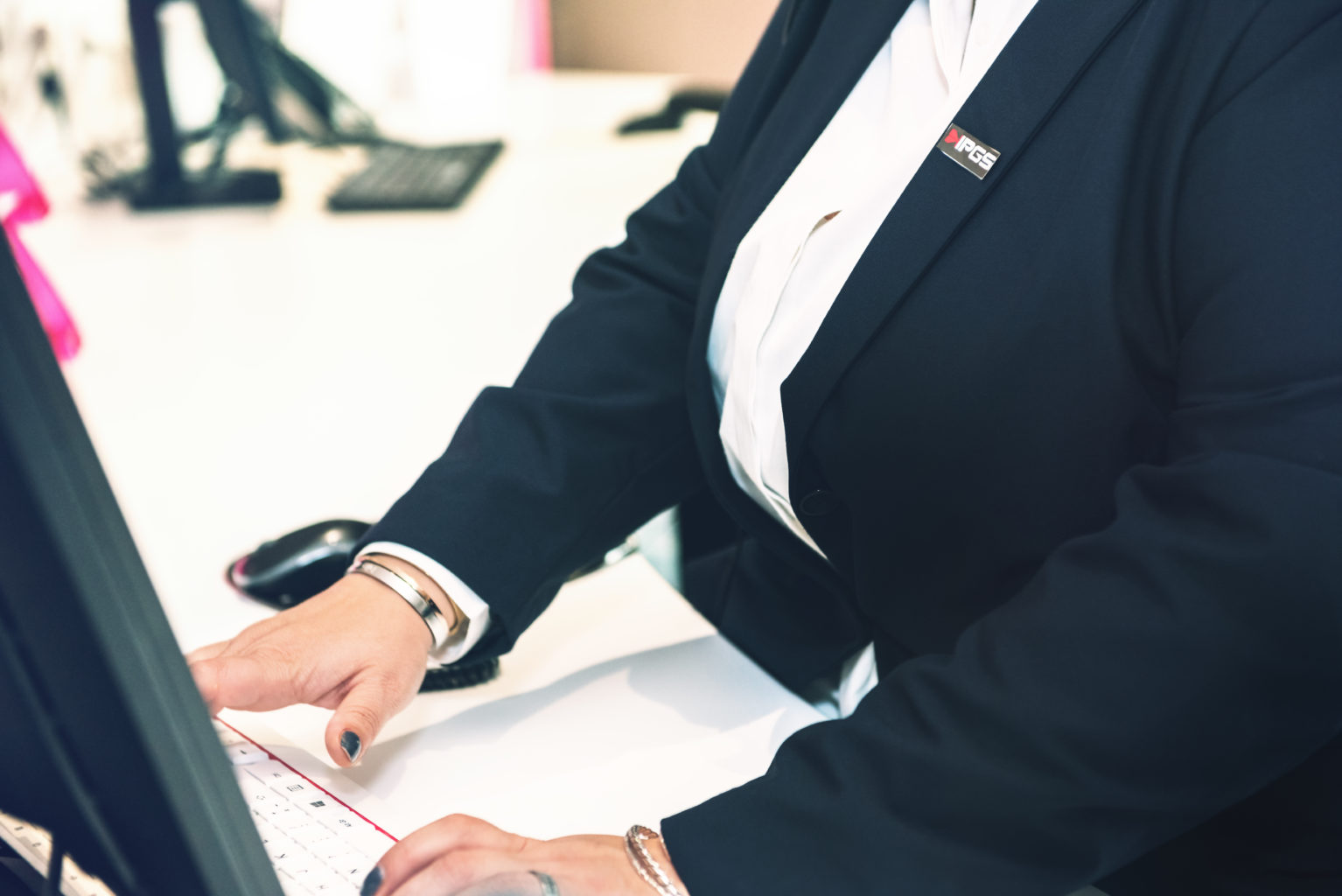 THE QUALITIES NECESSARY FOR A JOB HOSTESS RECEPTIONIST IN BRUSSELS
To begin with, a hostess is expected to be smiling and polite. She also demonstrates a deep sense of relationship and goes spontaneously towards others. She has no difficulty communicating and is perfectly bilingual. His elocution is impeccable. A hostess also knows how to keep her cool. It goes without saying that a dissatisfied customer can be unpleasant, but she cannot become irritable. Finally, she does not shy away from the task and ensures that her workplace is kept in an exemplary state of order and cleanliness. In short: the qualities sought in our hostesses are as follows:
WHY WORK AT IPGS SERVICE?
Our company offers its teams a work focused above all on collaboration and the application of social skills. If you are interested in a hostess job, please note that IPGS is recruiting all year round. Post your application online. We will contact you as soon as possible.
Write us trough our contact form