IPGS Service provides you with a warm and smiling welcome staff. Finding a competent reception agent in Brussels can sometimes be complicated. More than any other agent, this agent represents your company. It is often the first face your visitors encounter. And of course you want him to be welcoming, but also autonomous, responsible and very professional. We have understood the importance of these criteria and apply them systematically in our recruitment process. Each of our employees is selected with the greatest care. First of all, we ensure that its presentation is exemplary. A receptionist must also be able to speak several languages. Finally, the way he or she stands must be in line with the image your company conveys. Do not hesitate to contact IPGS Service to find a reception agent in Brussels. We only hire dynamic people with the right profile to meet your requirements.
MISSIONS HANDLED BY AN IPGS HOST AGENT
A reception agent can participate in events as well as hold a permanent position in reception. Posted at the entrance of your company, he can for example do administrative work while welcoming your customers. He will take care of visitors, keep them waiting and ensure that they are referred to the appropriate service. During an event, the receptionist will take care of the guests and make sure they feel comfortable right away.
Versatile reception services

Welcoming your guests to your company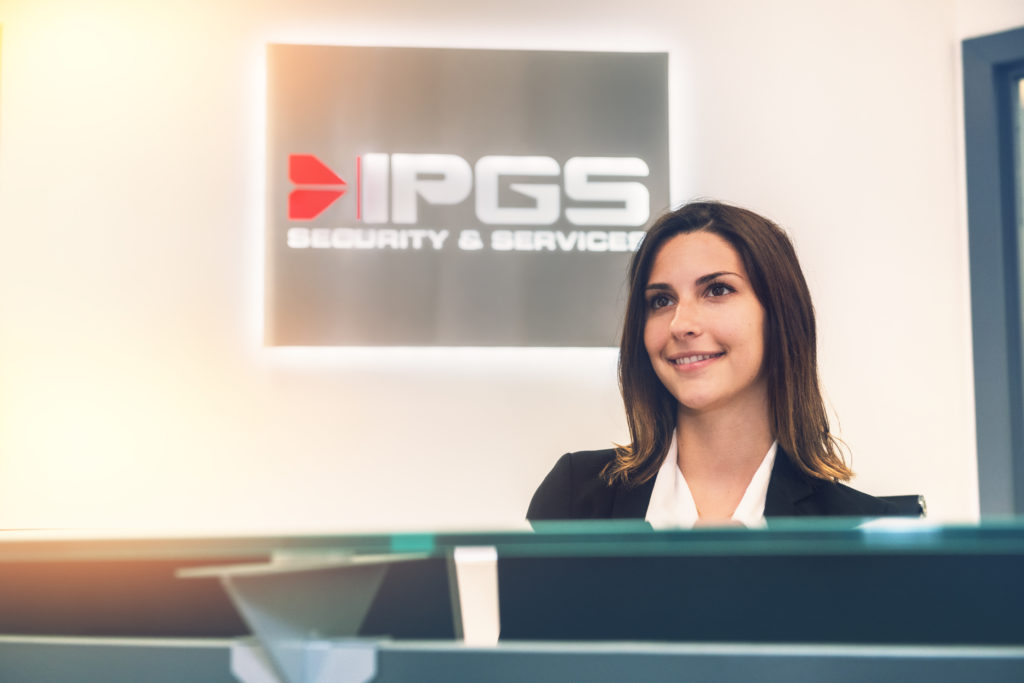 Contact us and take advantage of our solutions
Contact us for more information
FIND A RECEPTION AGENT IN BRUSSELS AND MUCH MORE THANKS TO IPGS
If you need promotion services or administrative assistance in addition to our reception agents, we also offer you a multitude of additional services.
We are of course able to provide you with hostesses who will welcome your guests at various events.
Write us trough our contact form