Your company is an important asset. Both humanly and materially. So when it comes to securing it, don't leave anything to chance. Choose professional quality equipment, perfectly installed by specialists. Professional armoured door in Brussels: the alternative of choice for high-value infrastructures.
For two very simple reasons: the guarantee to choose robust equipment and to have it installed in full compliance with the standards in force. The strength of an armoured door depends on the materials used: structure of the frame, parts constituting the sash... Not to mention, of course, the quality of the installation. At IPGS, as a specialized installer, we take the time to understand your needs and propose the models that are best suited to your context. We also ensure that the chosen system and its implementation are fully compliant with your insurance requirements. And the possible payment of your building. Finally, it is also our role to inform you of the other recommended security measures in your case. For example, a video surveillance centre, a possible reinforced and motorized lock for garage doors, etc.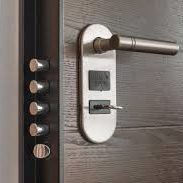 Contact us and take advantage of our solutions
PROFESSIONAL ARMOURED DOOR IN BRUSSELS: LEAVE NOTHING TO CHANCE
Before starting the work, we will of course provide you with a clear and detailed quotation. Equipment chosen, estimation of the workforce, but also the type of treatment (standard or custom-made), any maintenance services, spare parts to be provided.... If you wish, we can go even further. For complete transparency, guarantees and certificates can also be included in this document. As well as the time frame for the intervention. Of course, you can always count on the experience of an approved safety specialist, but also on an efficient after-sales service that can be reached 24 hours a day.
Write us trough our contact form